WRESTLING TRUNKS
HOW TO SEW YOUR OWN WRESTLING GEAR
A few of my visitors have been asking about wrestling trunks. "Is it possible to make your own gear?" It is possible to make your own wrestling gear. 
If you have access to a sewing machine you can make your own wrestling trunks for less than it would cost to buy them.
Here is the original question that was asked of me and the following answer I gave. I hope this is helpful.

Can I make my own Wrestling Gear?
Justin's Question
I am a professional wrestler and I would like to learn how to make my own gear. The cost of custom made gear is extremely high. 

I've searched online for a guide on how to sew spandex and other stretchy materials but have only found people saying it's very difficult.
I have access to a standard sewing machine. I also do not know what type of pattern I would need for spandex pants. This may sound like an odd email =)
Thanks in advance for your help.

Justin
My Answer to Justin's Question
Hi Justin, 
This is not an odd question at all. My website is all about promoting anyone to sew anything they want, for whatever reason. I applaud you for your desire to be resourceful.

Here is my advice: Yes you can sew your own wrestling clothes.
What type of sewing machine do you have, or have access to? If your sewing machine has a zig zag or stretch stitch, you would use these stitches to sew your seams. If you click this link scroll to the bottom of the page for info on these stitches.

Note: If you have access to a serger this is ideal, but not necessary. 
Wrestling Trunks sewing patterns 
The best sewing patterns for sewing wrestling trunks or wrestling clothes, are from Jalie.com. Click the link here.
I believe this is what you are looking for and the Jalie patterns are very good for accuracy of fit.
You can purchase online from Jalie.com, or if you can find a local retailer in your area that sells Jalie sewing patterns this is also an option. Click this link to see if there is a Jalie sewing pattern retailer in your area. 
Design Inspiration
There are a few websites you can purchase from and get ideas to help you with the creative process. Check out HighSpots.com, they could be helpful on many levels.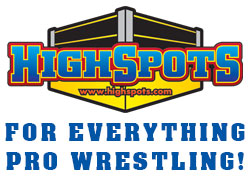 More Patterns 
I admit there aren't a lot of patterns available. However, I have found a few. Some are cycling shorts patterns or men's swim wear patterns. You may find you have to alter them a bit, but I hope these are helpful. 
Wrestling Trunks


What Type of Spandex Fabric Should I use?
In most communities you will find fabric stores that offer sewing patterns, sewing fabric and sewing materials/notions. If the store doesn't carry the fabric your are looking for in stock, then ask if you can order it in. 
Choose spandex fabric that is heavy gauge and has four way stretch. This means it stretches across, up and down, and on the diagonal cross wise corner to corner.
 I emphasize heavy guage because you will need durability.
Don't be afraid to ask for help from the staff in the fabric store. The staff is usually well informed and willing to help.   If you don't have access to fabric stores locally then look online for fabric.

Here is good online fabric stores to have a look at. Spandex House
Needle and Thread Information
What Sewing Machine Needle to Use?
You will need 75/11 stretch sewing machine needle. It's very important to use the correct sewing needle. This sewing needle is specifically made for stretch knits.

S

What Sewing Thread to Use?
Again, very important to buy good quality thread, like Gutermann thread or Coats thread.
Use polyester thread because it has a bit of "give"  or "stretch" to it, which is best for sewing spandex. You also want to use a 2.5 mm stitch length. Needles and thread can be found in your local fabric stores or online stores.
I hope this is enough information to get you started. If you have any other questions, please email me. 

Good luck and happy sewing.
More info for Sewing Spandex (Lycra)
Here is  a little more information for sewing spandex fabric from Strong Sewing.com.
Sharing Your Sewing Projects



If you've made your own wrestling gear, share it here, we'd love to see the results. :)



I am always interested to see your projects. Please post your sewing endeavours here and inspire others to sew their own wrestling clothes. 
Submit Your Sewing Projects Here
Would you like to submit your sewing project, tutorial, sewing tip, or a favorite sewing link with your name on it? You can do that here.